PROTEIN-BETIC 1 Bag 14 oz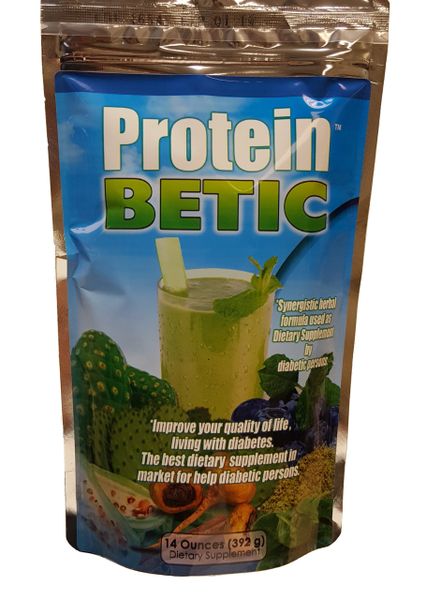 PROTEIN-BETIC 1 Bag 14 oz
Protein shakes and smoothies are all the rage these days. These popular pre- and post-workout drinks can include almost any ingredient under the sun, so if you have diabetes, it's natural to wonder how they'll affect your blood sugar.

That said, there's no reason to shy away from these drinks. There are countless diabetes-friendly recipes available online. Berries are nothing short of antioxidant super foods. They contain a type of natural sugar known as fructose. According to a 2008 study, fructose doesn't raise blood sugar levels as quickly as carbohydrates like bread, pasta, and table sugar do. Even so, it's a carbohydrate and should be eaten in moderation.

The main ingredients in this slushy protein smoothie by NutriCare are whey protein powder and blueberries, Noni fruit, Maca, Flax Seed , Moringa, Bitter Melon, Cinnamon, Kale, ... etc. Liquid flavor enhancer is also added.